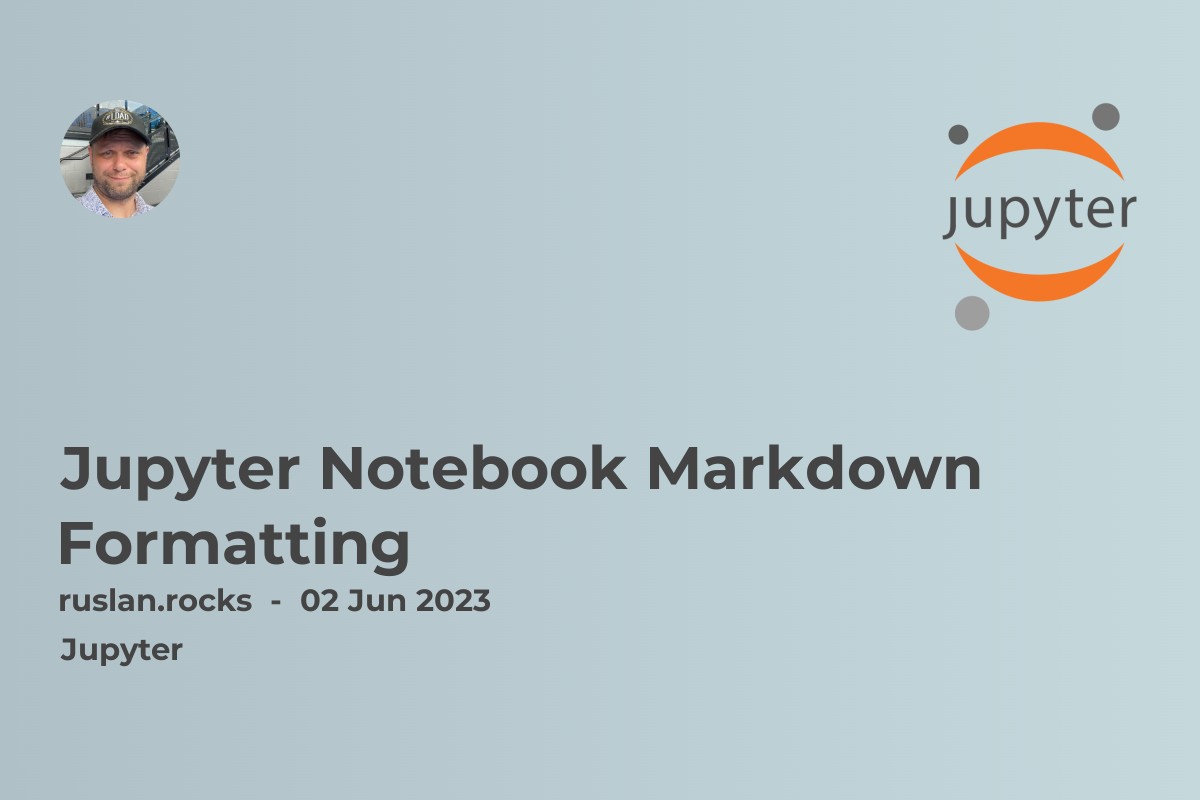 Jupyter Notebook Markdown Formatting is a cool way to add style and structure to your notebook. You can change the look of text, make lists, create tables, and even add links and images. This article will show you how to do all these things.
Heading
In Jupyter Notebook, you can create headings using the '#' symbol. For a big main heading, use one '#'. For a smaller sub-heading, use two '##'. Even smaller? Use three '###'. Each '#' makes the heading smaller.
Bold and Italic Text
To make your text bold or italic, you use stars or underscores. For bold text, put ** or __ on both sides of your words, like this: bold or bold. For italic, use * or _, like this: italic or italic.
Lists
Lists help you to organize your thoughts or information. There are two types of lists: ordered and unordered. Ordered lists have numbers. Unordered lists have bullets. Here's how to do them:
Ordered list:
First item
Second item
Third item
Unordered list:
First item
Second item
Third item
Links and Images
Want to show a website or a picture? Use the format Name for links and Name for images. 'Name' is the text you want to show. 'Url' is the web address.
Tables
Tables are handy to arrange data in rows and columns. You can create a table using '|', '-' and text. Here's an example:
| Fruit | Color |
| --- | --- |
| Apple | Red |
| Banana | Yellow |
Each row is separated by '|'. The '-' line separates the table head from the body.
Code and Syntax Highlighting
In markdown, you can display code in a special format. To show code, use '' (backtick). Use single backtick for inline code like print("Hello, World!").
Hello, World
For multiple lines of code, use triple backticks.
console.log("Hello World")

Blockquotes
A blockquote is a fancy way to show a quote or a special note. To make a blockquote, use '>' symbol. Here is an example:
This is a blockquote.
If you want to know more, you can check out Jupyter Notebook Dark Theme or Google Colab vs Jupyter Notebook: Which is Better? Happy coding and formatting!
Related video