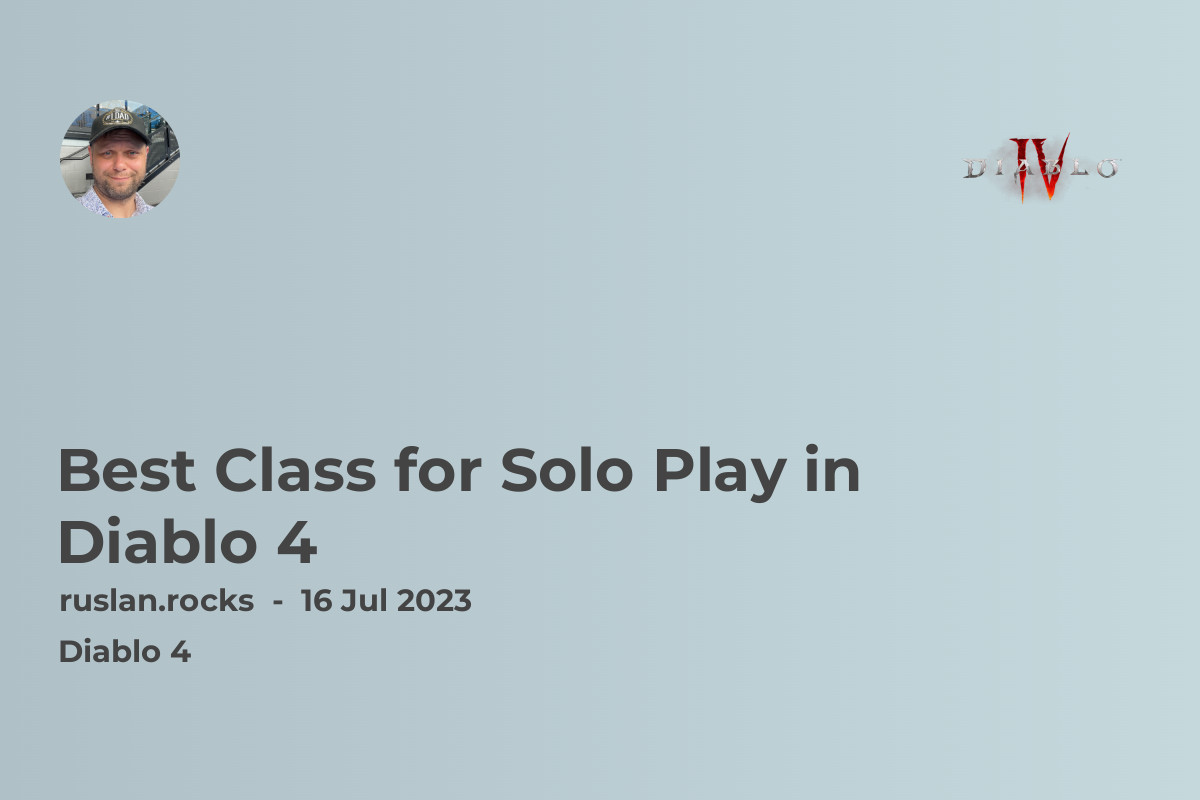 The Necromancer is likely the best all-round class for solo play in Diablo 4 due to its versatile skillset and ability to summon minions to assist in combat.

The Sorcerer is also a strong solo class choice thanks to high damage output and crowd control abilities, but requires careful positioning and resource management.

The Barbarian is a forgiving and resilient solo class option for beginners, with high health and close combat damage.

The Rogue can deal high burst damage but is quite challenging to master due to squishiness and reliance on cooldown management.

The Druid is a versatile shapeshifter class with solid solo capabilities, but requires some ramp-up time to reach full damage potential.
Overview
Based on a review of the strengths and weaknesses of each Diablo 4 class, the Necromancer appears to be the best overall pick for solo play. Key advantages include:
Can summon armies of minions to tank damage and distract enemies
Versatile skillset allows for ranged, melee, and spell-based playstyles
Self-healing abilities and shields provide good survivability
Powerful crowd control effects to manage large groups
Not as gear-dependent as other classes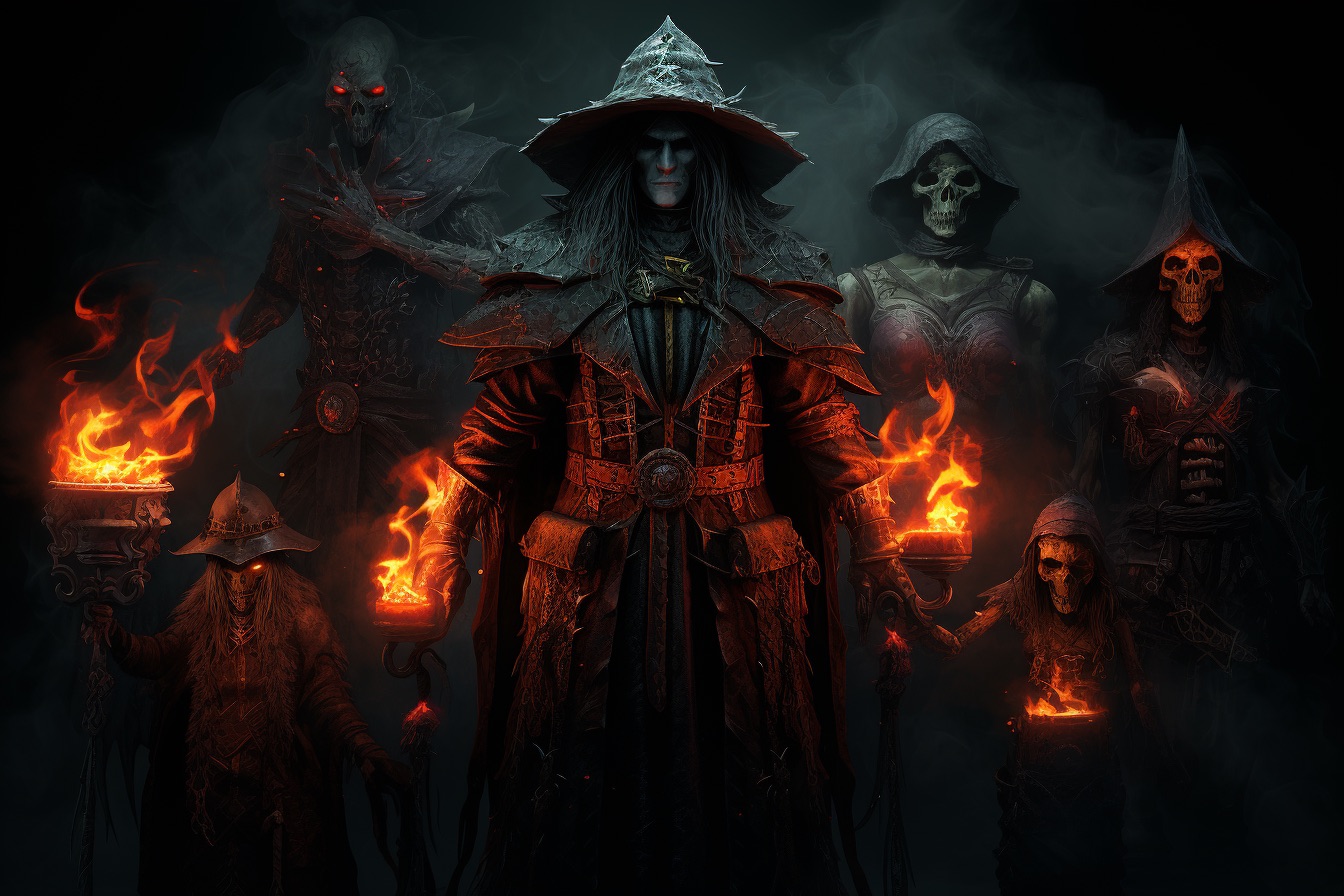 The Sorcerer is also rated highly due to immense damage potential and crowd control, but is very squishy and resource-dependent. Careful play is required.
For beginners, the Barbarian is likely the easiest solo class to start with thanks to high health, damage resistance, and straightforward melee skills.
The Rogue can deal tremendous burst damage but requires mastery of combo points and cooldown management. Not ideal for new players.
The Druid is very versatile with shapeshifting abilities, but takes time to ramp up in power as key skills and gear are acquired. Solid solo choice but not as forgiving.
In summary, while every class is viable, the Necromancer appears to provide the best balance of power, survivability and ease of play for tackling Diablo 4's solo content.
Sources
All Diablo 4 Classes: From Barbarian to Sorcerer - Dexerto
https://www.dexerto.com/diablo/all-diablo-4-classes-1644559
Best Diablo 4 classes ranked | PCGamesN
https://www.pcgamesn.com/diablo-4/classes-best
Diablo 4 Classes Guide
https://diablo4.wiki.fextralife.com/Classes
Diablo 4 Classes Guide
https://sirusgaming.com/diablo-4-classes
Diablo 4 Class Picking Guide: Class Features, Strengths & Weakness Highlights - Overview - Classes | Diablo IV | Gamer Guides®
https://www.gamerguides.com/diablo-iv/guide/classes/overview/diablo-4-class-picking-guide-class-features-strengths-and-weaknesses
Diablo 4: All Classes explained - Which one is the mos Fun?
https://guided.news/en/guides/diablo-4-all-classes-explained
Best Solo Classes For Diablo 4
https://www.thegamer.com/diablo-4-best-classes-solo-play
Best Diablo 4 class: Tier list for solo play, beginners, and more | Windows Central
https://www.windowscentral.com/gaming/diablo-4-best-class
Related video