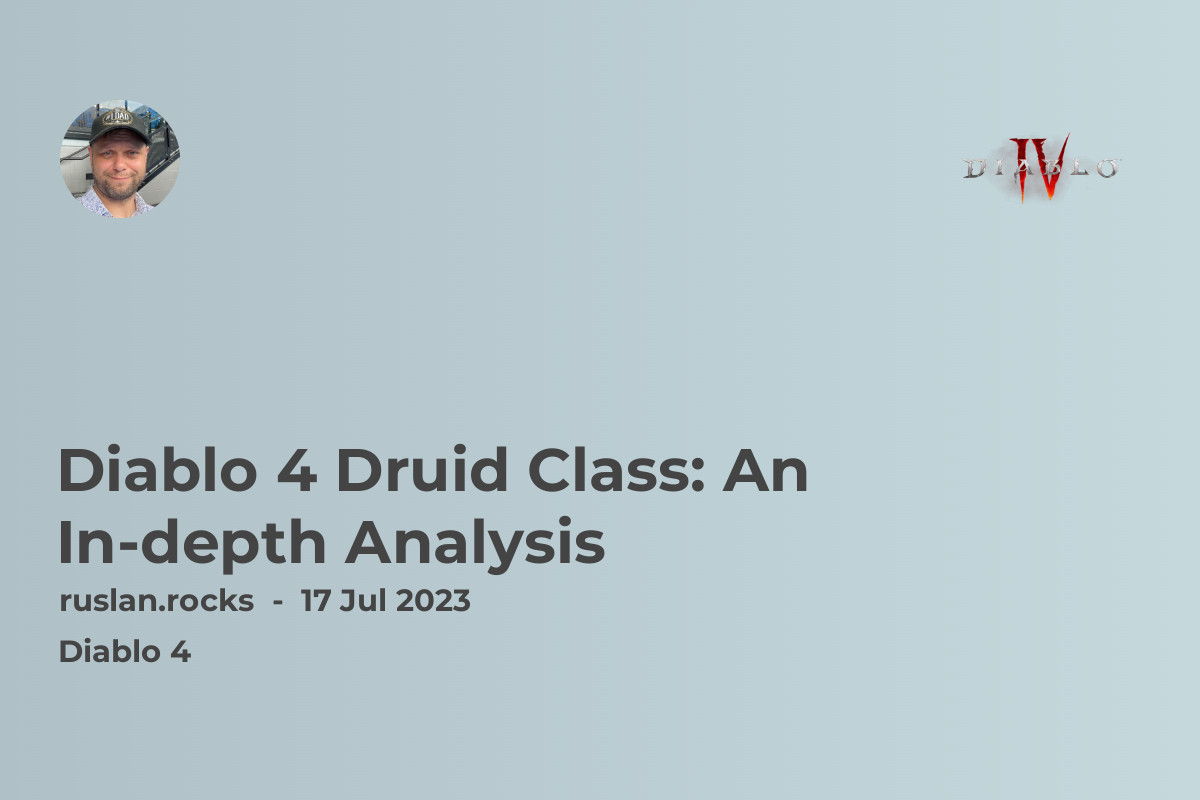 Key Takeaways
The Druid is a highly versatile class in Diablo 4, capable of both powerful melee combat and deadly elemental magic. Their key strengths are:

Impressive survivability through shapeshifting and defensive skills

Strong area-of-effect (AoE) damage potential

Excellent crowd control capabilities

Ability to summon animal companions for additional support

However, the Druid does have some weaknesses:

Difficult learning curve due to complex mechanics and abilities

Lack of mobility compared to other classes

Dependent on gear and weapons due to unimpressive base stats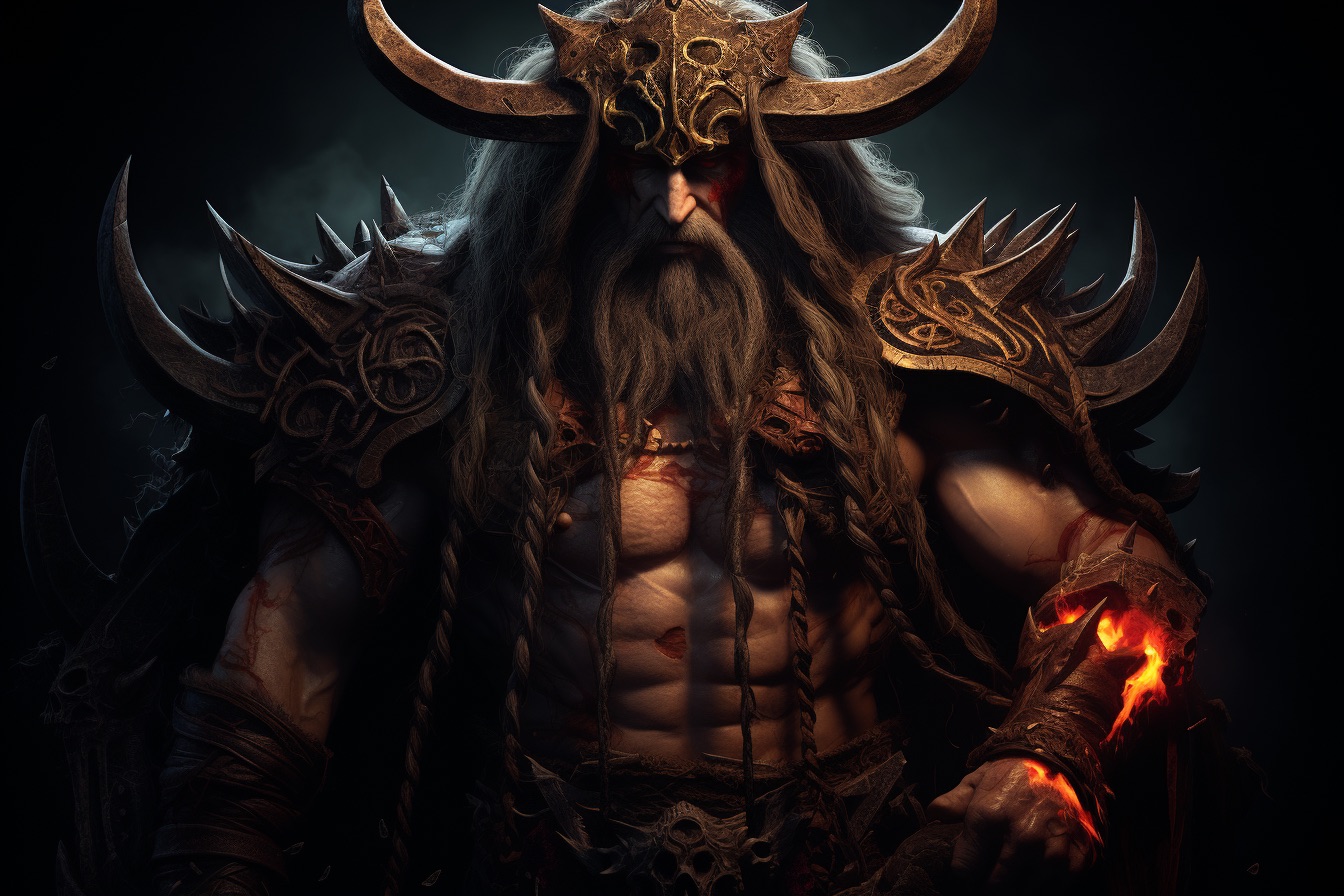 Overview of the Druid Class
The Druid is one of five playable classes in Diablo 4. As a hybrid class, the Druid combines melee weapon combat with nature and storm magic to take down enemies. The Druid's unique ability is shapeshifting into either a Werewolf or Werebear form temporarily, gaining new skills and bonuses.
The Druid has access to a wide variety of skills across six categories: Basic, Core, Defensive, Companion, Wrath and Ultimate. This gives them many options for building offense, defense and support capabilities into their playstyle. Druids also utilize a unique resource called Spirit, generated by using Basic Skills, to cast more powerful Core and Wrath Skills.
At level 15, Druids unlock their Class Mechanic - Spirit Boons. By bonding with four animal spirits, Druids can gain up to five powerful passive buffs to enhance their combat abilities. This adds further depth and customization to the class.
Strengths of the Druid Class
The Druid thrives in melee combat thanks to its shapeshifting abilities and tanky nature. It also brings excellent AoE damage potential and crowd control to the table:
Impressive Survivability - The Druid has many defensive skills that can mitigate or avoid damage entirely, like Earthen Bulwark and Blood Howl. Shapeshifting also boosts their toughness dramatically. This allows them to outlast most enemies.

Strong AoE Damage - Many Druid area attacks like Pulverize and Hurricane can decimate groups of enemies swiftly. Their AoE potential is among the best in the game.

Excellent Crowd Control - The Druid has many skills that can slow, immobilize or stun enemies, like Debilitating Roar and Cyclone Armor. This gives them great battlefield control.

Animal Companions - Unique to the Druid are Companion skills that summon beasts like Wolves and Ravens to aid in battle. These provide extra support and damage.
Weaknesses of the Druid Class
Despite their power, Druids do have some disadvantages compared to other classes:
Difficult Learning Curve - Managing Spirit, shapeshifting and the many skill combinations make Druids far more complex to master than other classes. They have a steep learning curve.

Limited Mobility - Unlike some classes, Druids lack movement or teleportation skills to reposition quickly. This makes mobility and positioning more challenging.

Gear Dependent - Druids have unimpressive base stats and thus rely heavily on good gear and weapons to excel. They are very gear dependent.
Best Skills for Druid Builds
Based on early testing, some of the most powerful Druid skills seem to be:
Pulverize (Core) - AoE slam that deals huge damage around the Druid when shapeshifted into a Werebear.

Hurricane (Wrath) - Creates a storm around the Druid, dealing continuous AoE damage. Excellent for kiting enemies.

Lacerate (Ultimate) - When shifted into a Werewolf, dashes between multiple enemies dealing massive damage. Provides immunity.

Blood Howl (Defensive) - Restores a large amount of the Druid's health instantly when shifted into a Werewolf. Critical for survival.

Rabies (Wrath) - Inflicts a poison DoT on enemies that also spreads to other nearby foes. Great for AoE damage over time.
Recommended Stats and Gear
To maximize damage, Druids should focus on boosting Willpower, which increases Skill damage and Overpower damage. Dexterity and Intelligence are also helpful for boosting Critical Strike chance and Spirit generation respectively.
Some examples of strong legendary gear for Druids:
Weapons that grant bonuses to Werebear or Werewolf skills.
Armor that increases Critical Strike chance or Critical Strike damage.
Jewelry that enhances Lightning or Poison skills.
Emerald gems in weapons boost Critical Strike damage, while Rubies increase Overpower damage. Both are excellent for Druids. Skull gems also synergize well by increasing health restoration.
Statistics and Player Feedback
The Druid class offers several advantages and pros that make it a strong choice for players seeking a versatile and flexible playstyle. Shapeshifting abilities allow the Druid to transform into a werewolf or bear, providing increased mobility, strength, and defense.
The ability to form connections with Spirit Animals grants unique buffs and bonuses, adding customization and flexibility. Additionally, the class offers a wide range of playstyle options, whether focusing on melee combat, elemental magic, or summoning companions.
Druids possess both offensive and defensive abilities, dealing high damage with burst attacks and AoE spells, while also having defensive skills to reduce damage and withstand attacks. The class excels in crowd control, with skills that slow, stun, or freeze enemies, giving players control over the battlefield. Unique class mechanics, like the Arsenal System and Spirit Boons, offer interesting gameplay elements and customization options.
However, the Druid class has been met with some criticism regarding survivability and damage, especially in the early stages of the game. One player on Reddit shared their experience playing as the Druid class, noting that although leveling was decently tanky and dungeons were clearable, certain legendary powers felt necessary to make the build truly effective. They also found other classes such as the Sorc and Rogue to be more immediately enjoyable and powerful.
However, Diablo 4 associate game director Joe Piepiora states that the Druid class becomes significantly stronger in the late game and is considered one of the strongest classes in testing. It is important to consider that early impressions during beta stages may not fully reflect the potential of a class, as game developers often make adjustments based on player feedback. Furthermore, certain core aspects of the Druid's kit, like the Spirit Animal system, were not available during beta testing. With access to important endgame skills and legendary items, the Druid class has the potential to offer a powerful and satisfying gameplay experience
Conclusion
In summary, the Druid is one of the most versatile classes in Diablo 4, capable of both high damage output and resilience thanks to its shapeshifting abilities and nature magic skills. By combining melee strikes with deadly elemental spells and animal companion support, skilled Druids can overwhelm enemies with a true cacophony of nature's fury. However, mastering the complex Druid does take time, and appropriate gear is needed to maximize their potential. Overall, the Druid is a powerful class that rewards clever use of their diverse skills and abilities.
Related video