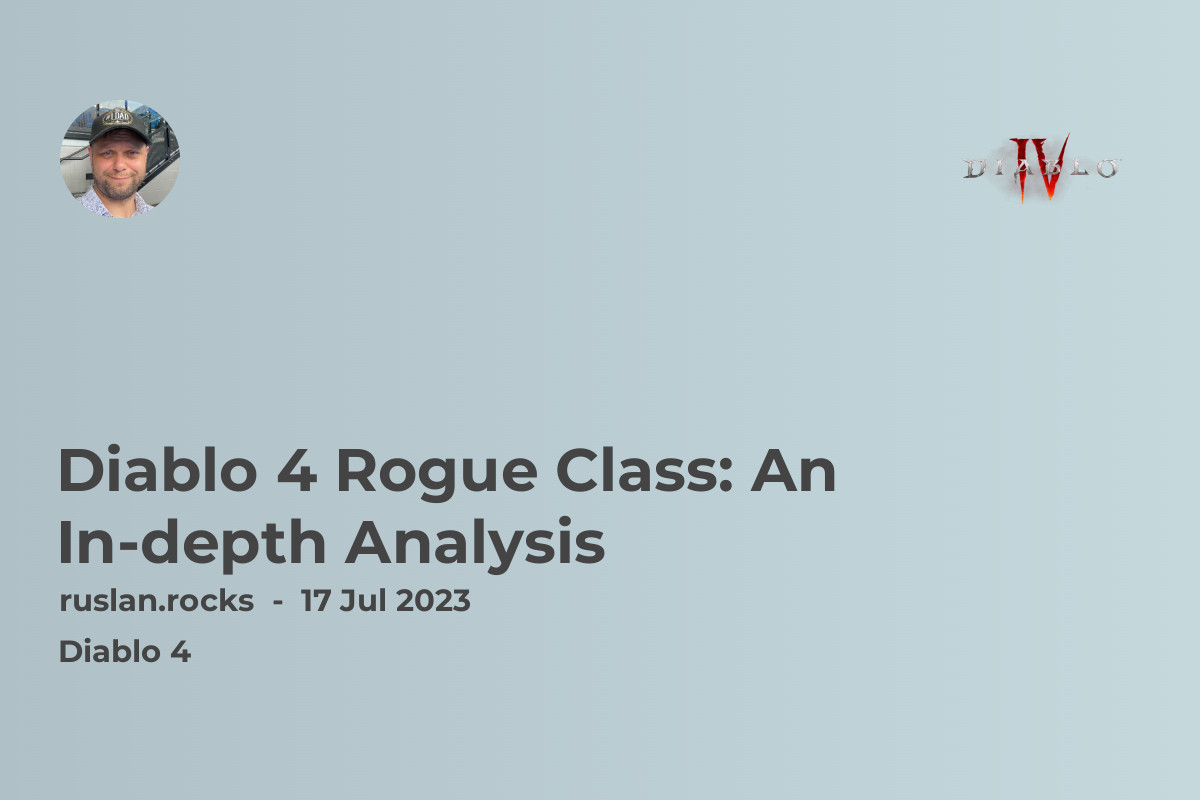 The Rogue class in Diablo 4 is known for its agility, versatility, and ability to deal high damage in both ranged and close-quarters combat. It is described as an adaptable and agile warrior. In this comprehensive research article, we will delve into the various aspects of the Rogue class, including its abilities, specializations, famous builds, and its use in different settings.
Key Takeaways
The Rogue is a versatile damage dealer that excels in agility, mobility, and applying debuffs to enemies. Key strengths include high single target and AoE damage potential, crowd control abilities, and the ability to fight at range or melee.

Rogues have access to three specializations at higher levels that enhance their gameplay - Combo Points, Inner Sight, and Preparation. These allow Rogues to empower their skills and deal massive damage during short windows.

However, Rogues have lower defense and sustain compared to other classes. They rely on evasion and mobility to survive, requiring more skill expression from the player.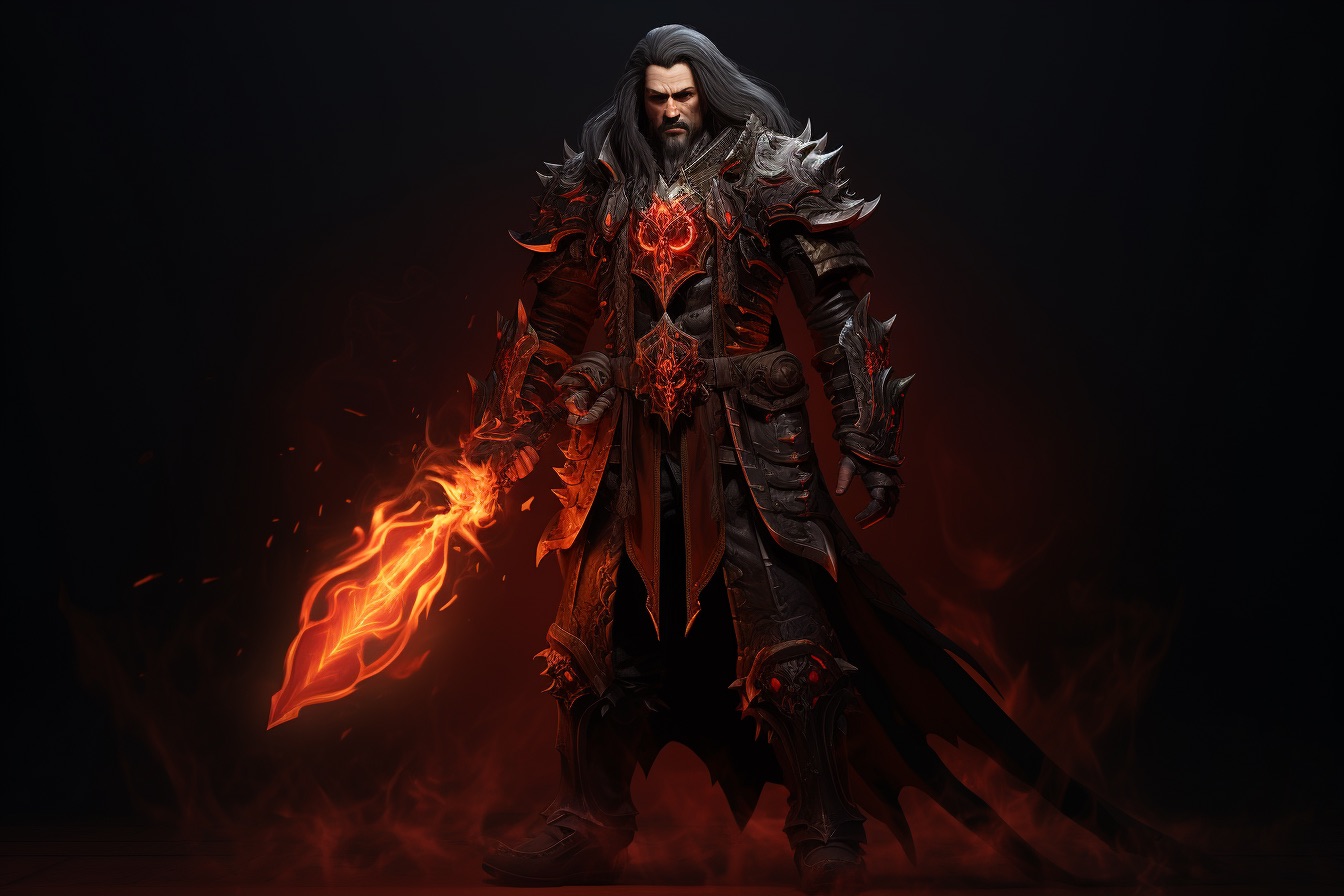 Statistics and Attributes
Dexterity is the most important attribute for Rogues, granting 0.1% skill damage and 0.025% dodge chance per point. This enhances their damage output and survivability.

Strength provides 0.1% resource generation per point, improving energy uptime for skills. It also grants armor.

Intelligence gives 0.02% critical strike chance per point, boosting damage. It also provides all resistance.

Rogue-specific affixes boost trap skills, dual wielding, ranged weapons, imbuements, and more.
Pros of the Rogue Class
High single target and AoE damage potential with skills like Penetrating Shot, Barrage, Flurry, and Twisting Blades.

Strong crowd control and debuffs through Slow, Freeze, Poison, Vulnerable, and more. Lets them control the battlefield.

Extremely mobile with abilities like Dash, Shadow Step, Smoke Bomb and Caltrops. Allows repositioning.

Versatile ranged and melee capabilities for any scenario. Can adapt to enemies.

Powerful burst damage windows with Inner Sight and Combo Points.
Cons of the Rogue Class
Lower defense and sustain than most classes, making them squishier.

Very reliant on player skill for dodging and positioning to maximize damage and survive.

Lacks party utility compared to other classes.

Struggles against single targets due to focus on AoE skills.

Requires specific legendaries and high investment to reach full potential.
Comparison to Other Classes
Has higher mobility and AoE damage than Barbarian and Necromancer.

More versatile than Sorcerer at both ranged and melee combat.

Lower defense and crowd control than Druid.

Less minion utility than Necromancer but more personal damage.
Unique Abilities
Specializations provide short windows of empowered attacks.

Can imbue weapons with shadow, cold, and poison.

Uses combo points generated from skills to empower other abilities.

Shadow Clone ultimate creates a double to massively boost damage.
Popular Builds
There are various popular Rogue builds in Diablo 4 that players can choose from, each focusing on different abilities and playstyles. Some notable builds include the Penetrating Shot Rogue Build, the Flurry Rogue Build, and the Poison Trap Rogue Build.
Penetrating Shot Rogue Build
This build focuses on ranged combat using the Penetrating Shot ability, which fires an arrow that pierces through enemies in a line. Skills such as Dash, Shadow Step, and Poison Imbuement are utilized to enhance damage and movement abilities.
Flurry Rogue Build
This build is a melee-focused build that utilizes the Flurry ability, allowing the Rogue to slash with a flurry of blades and daggers at nearby enemies. Skills such as Invigorating Strike, Stutter Step, and Dark Shroud are used to increase damage and movement speed.
Poison Trap Rogue Build
This build focuses on turning enemies into goo by using traps as the main source of damage. Skills like Puncture, Poison Trap, and Smoke Grenade are utilized to apply damage over time and control effects to enemies.
These are just a few examples of the many possible Rogue builds in Diablo 4. Players are encouraged to experiment and find the build that suits their playstyle and preferences.
Overall thoughts
The Diablo 4 Rogue class offers a wide range of playstyles and builds, allowing players to tailor their character to their preferences. With its agility, versatility, and high damage potential, the Rogue class is a formidable force in both ranged and close-quarters combat.
While the Rogue class possesses distinct advantages such as crowd control abilities and versatility, it also has limitations including squishiness and the need for precise positioning. As players navigate the world of Diablo 4, they should carefully consider these factors and the different builds available to optimize their Rogue gameplay experience.
Overall, the Rogue class in Diablo 4 is a thrilling and dynamic choice, promising exciting gameplay and strategic decision-making for those who embrace the shadows and wield the deadly arts of the Rogue.
Related video