Aniyomi - Download Latest Unofficial Tachiyomi for Anime
Aniyomi is an unofficial fork of the free and open-source manga reader Tachiyomi that adds anime capabilities! For Android 6.0 and above.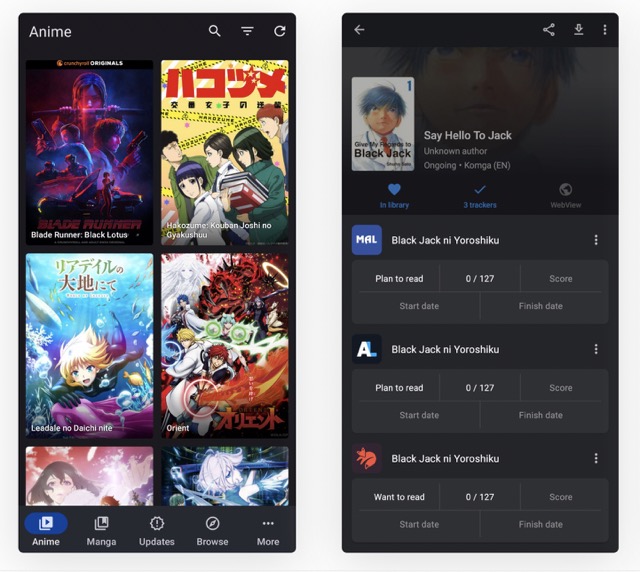 Aniyomi app features
Watching anime from numerous places using Aniyomi extensions

Everything you know and love about Tachiyomi:

Different sources provide online reading material.

Reading downloaded content locally.

A reader that can be customised with multiple viewers, reading directions, and other settings.

Support different trackers: MyAnimeList, AniList, Kitsu, MangaUpdates, Shikimori, and Bangumi

Organize your library with categories

Light and dark themes

Update your library's schedule for new chapters.

Save copies of your data locally to access it offline or on your preferred cloud service.
Download the latest release of the app
You have two options:
Discord channel: https://discord.gg/F32UjdJZrR
Official website: https://aniyomi.jmir.xyz