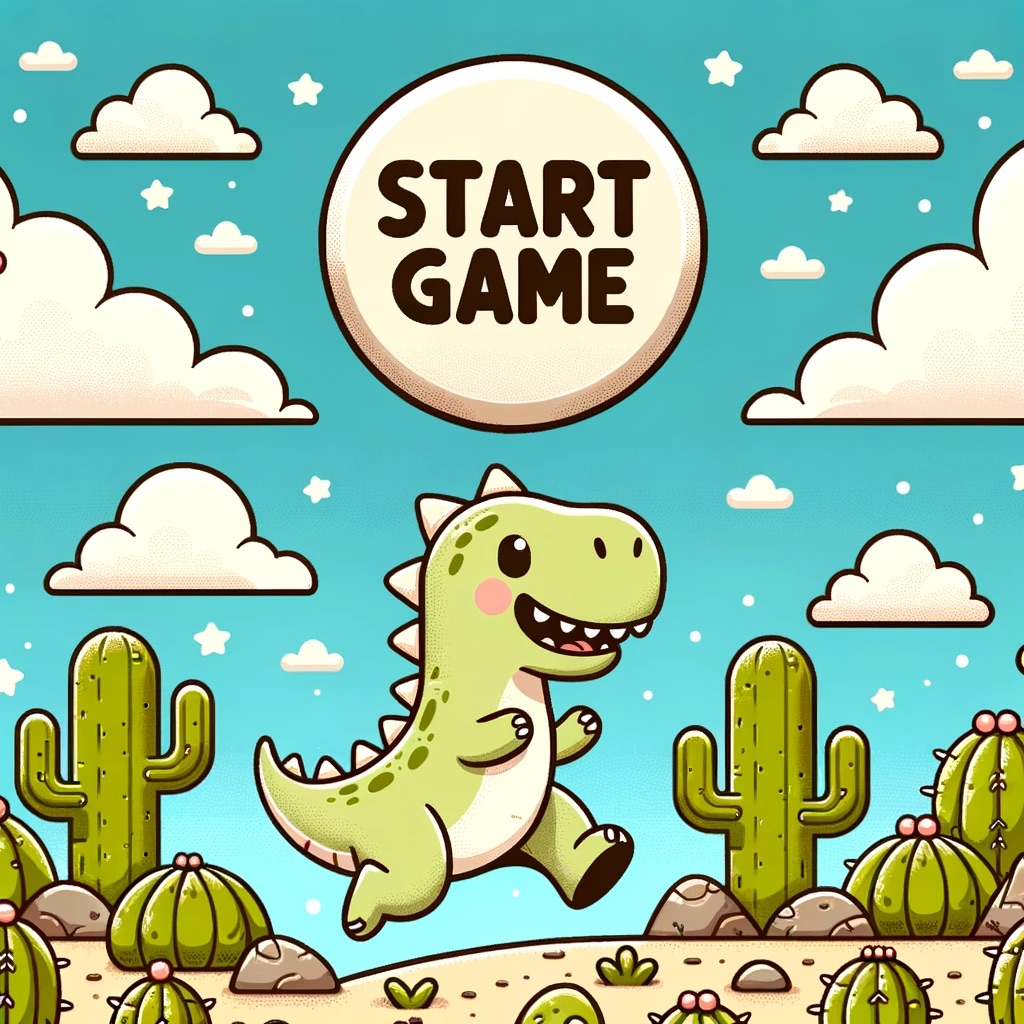 Dinosaur Game
Dinosaur Game (Unblocked)
Dinosaur Game (Unblocked) is browser-based game and perfect for teenagers. It's entertaining, with no downloads needed. It won't block other programs, making it ideal for any computers. It's easy to play and it's free.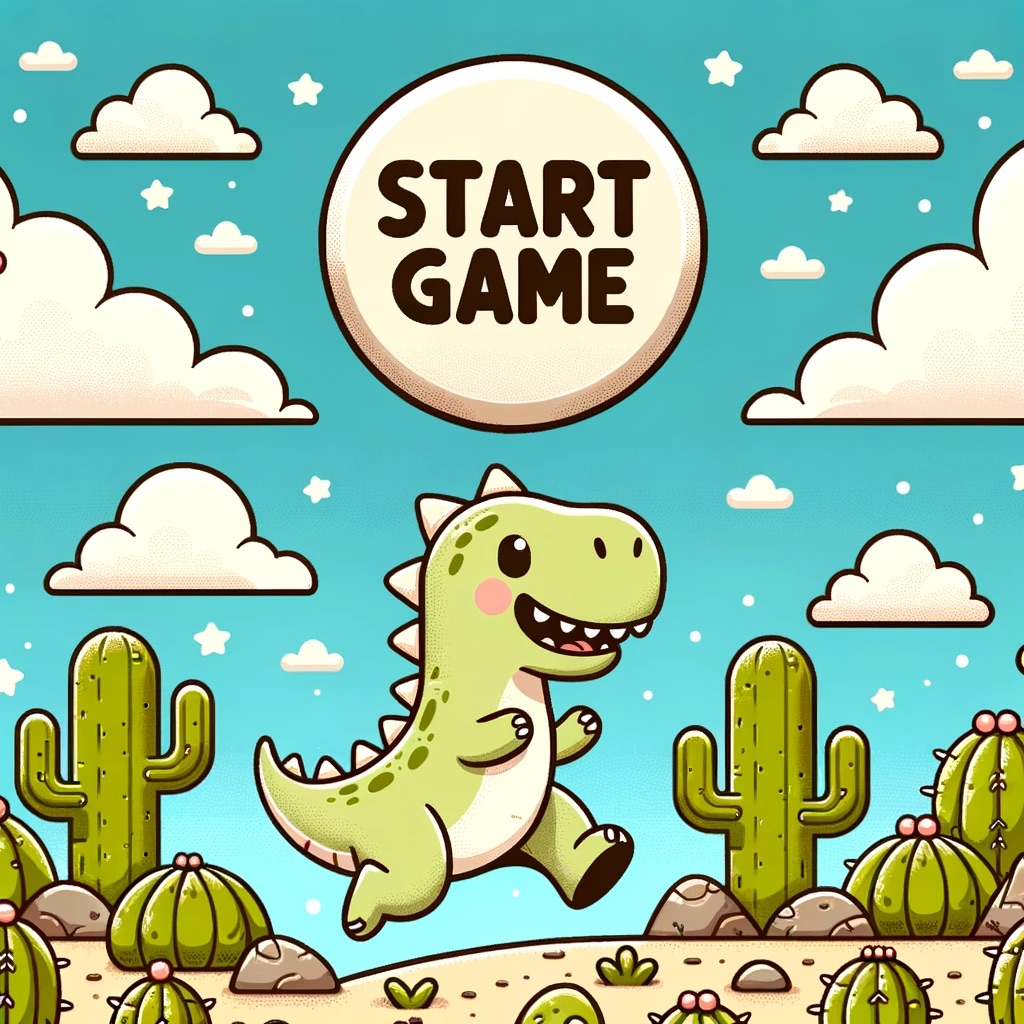 Categories
Credit Google
Disclaimer
The game on this webpage is solely for illustrative purposes and should not be considered a commercial product. We do not sell, resell or distribute this game, and it's not intended for commercial use. A third party developed the game. Any resemblance to actual games is purely coincidental. The information provided on this webpage is for general informational purposes only and is not intended to be relied upon as legal, financial, or any other professional advice. Please refer to our Terms and contact us with any concerns about this game.
Dinosaur Game is a legendary 2D arcade game that requires you to assist T-Rex to cross the vast desert. Join now for a fun-filled experience!
History of Dinosaur Game
If you use Google Chrome, you've probably stumbled upon its iconic offline mini-game. When your internet connection drops, a small gray dinosaur appears on the screen. Press the spacebar, and your prehistoric adventure begins! You must guide the T-rex as he sprints across a pixelated desert landscape, avoiding countless hazards such as prickly cacti and buzzing birds. Time your jumps perfectly to avoid crashes that will send you back to the beginning.
Although it may seem like a simple game to play offline, Dino Game (another popular name for Dinosaur Game) has won over countless users with its straightforward and addictive gameplay. Millions of people all over the world play Chrome Dino every day. Playing this game does not require any prior experience, specific gear, or setup. While it presents a simple gameplay experience, achieving a remarkable high score within it proves to be a challenging endeavor.
Let's meet Lonely T-Rex, the formidable tyrannosaurus that stars in this gaming adventure. The visuals of the game captivate the senses, set against a striking black and white backdrop. Your task is to guide Lonely T-Rex in navigating over treacherous cacti and agile pterodactyls. Embrace the challenge presented by these dynamic obstacles as they form the crux of the journey that our valiant dinosaur must triumph over.
Dinosaur Game is compatible with all devices, which makes it even more popular. This T-rex game is simple to play, but it's challenging to keep a decent score. It also has all the fun features you would expect from an entertaining game!