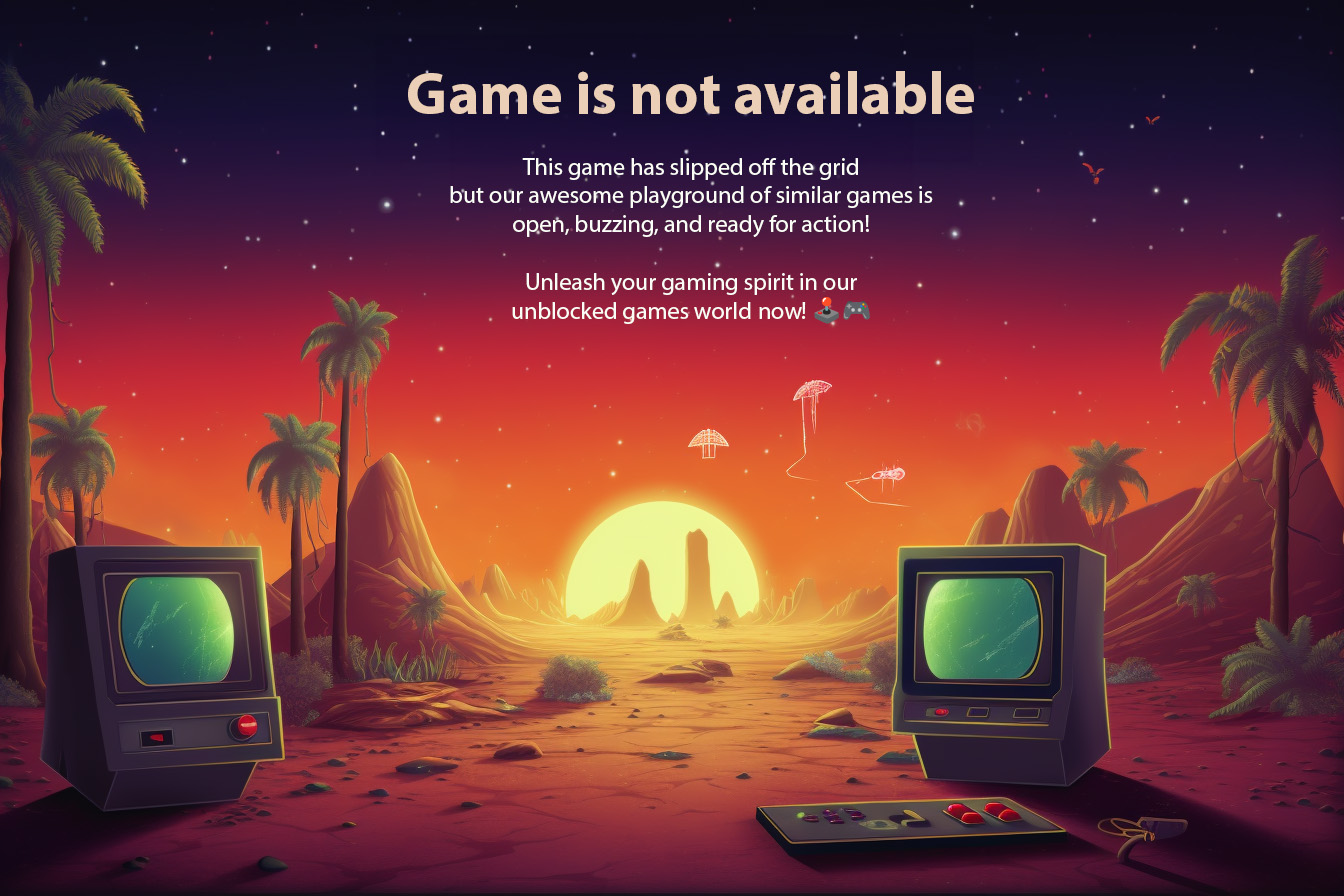 Temple Run 2 (Unblocked)
Temple Run 2 (Unblocked) is browser-based game and perfect for teenagers. It's entertaining, with no downloads needed. It won't block other programs, making it ideal for any computers. It's easy to play and it's free.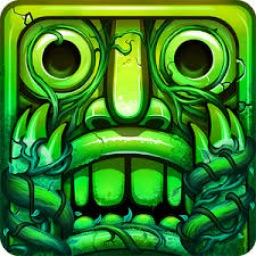 Categories
Credit https://imangistudios.com/
Disclaimer
The game on this webpage is solely for illustrative purposes and should not be considered a commercial product. We do not sell, resell or distribute this game, and it's not intended for commercial use. A third party developed the game. Any resemblance to actual games is purely coincidental. The information provided on this webpage is for general informational purposes only and is not intended to be relied upon as legal, financial, or any other professional advice. Please refer to our Terms and contact us with any concerns about this game.
Play Temple Run 2 Unblocked
Temple Run 2 is an exciting mobile gaming app developed by Imangi Studios. It is the sequel to the popular game Temple Run and offers an exhilarating running and adventure experience for players. In this article, we will explore what makes Temple Run 2 so popular, how to play the game, where to download the app, its features and gameplay, reviews and ratings, and how to unlock characters and make in-app purchases.
What is Temple Run 2?
Overview of the game
Temple Run 2 is an endless runner game where players take on the role of an explorer who has stolen an ancient idol from a temple. As the explorer, players must navigate perilous cliffs, mines, and forests while being chased by a demonic monkey. The objective is to try to escape for as long as possible and collect coins along the way.
How do you play Temple Run 2?
The gameplay of Temple Run 2 is simple and addictive. Players control the character by swiping left or right to change lanes, swiping up to jump, and swiping down to slide. The character automatically moves forward, and it is up to the player to navigate through various obstacles and collect coins. Power-ups and gems can also be collected to enhance the gameplay.
What is the objective of the game?
The objective of Temple Run 2 is to run as far as possible without getting caught by the demonic monkey. Along the way, players must collect coins and power-ups to improve their score and unlock new characters. The game ends when the player fails to avoid the obstacles and gets caught by the monkey.
How to Download Temple Run 2 App?
Where can you download Temple Run 2?
Temple Run 2 is available for download on both the Google Play Store for Android devices and the App Store for iOS devices.
Is Temple Run 2 available for both iOS and Android?
Yes, Temple Run 2 is available for both iOS and Android devices. Whether you have an iPhone, iPad, or Android phone, you can enjoy playing this game.
What are the requirements to download the app?
The requirements to download Temple Run 2 vary depending on the device you are using. However, most modern smartphones and tablets should meet the necessary specifications to run the game smoothly. It is recommended to have a stable internet connection for the best gaming experience.
Temple Run 2 Features and Gameplay
What are the new features in Temple Run 2?
Temple Run 2 introduces several new features that enhance the gameplay. These include new obstacles, such as zip lines and mine carts, which add excitement and a challenge to the game. The graphics have also been improved, creating a more immersive experience for players.
How to improve your gameplay in Temple Run 2?
To improve your gameplay in Temple Run 2, it is important to practice navigating the obstacles and collecting power-ups and gems. Power-ups, such as a shield or boost, can help you survive longer and cover more distance. It is also important to plan your moves ahead and react quickly to avoid falling off cliffs or running into obstacles.
What are the different obstacles in the game?
In Temple Run 2, players encounter various obstacles that they must overcome. These include cliffs, fire traps, tree roots, and spinning blades, among others. Each obstacle requires a different action, such as jumping or sliding, to successfully overcome it.
Temple Run 2 Review and Ratings
What are the reviews and ratings for Temple Run 2?
Temple Run 2 has received overwhelmingly positive reviews from players and critics alike. It has a rating of 4.5 out of 5 stars on both the Google Play Store and the App Store. Players praise the addictive gameplay, stunning graphics, and challenging obstacles as key factors that make Temple Run 2 one of the best endless runner games available.
Why is Temple Run 2 so popular?
Temple Run 2 has gained popularity due to its addictive gameplay, smooth controls, and stunning graphics. The game offers a challenging and exciting experience for players, keeping them engaged and coming back for more. Additionally, regular updates and new versions of the game add to its popularity, providing fresh content and features for players to enjoy.
Has there been any recent updates or new versions?
Yes, Imangi Studios regularly updates Temple Run 2 to add new features, fix bugs, and improve the overall gaming experience. These updates may include new obstacles, characters, and power-ups, as well as performance enhancements. Players are encouraged to keep their game updated to enjoy the latest content.
Unlocking Characters and Purchases in Temple Run 2
How to unlock new characters in Temple Run 2?
In Temple Run 2, players can unlock new characters by either completing specific objectives or purchasing them with coins. Each character has its own unique abilities and attributes, adding variety to the gameplay and allowing players to choose their favorite character to run with.
What are the in-app purchases available in the game?
Temple Run 2 offers various in-app purchases that players can choose to enhance their gaming experience. These include purchasing coins, gems, and power-ups. In-app purchases are optional and can help players progress faster or acquire exclusive items.
What are the benefits of purchasing items in Temple Run 2?
Purchasing items in Temple Run 2 can provide several benefits to the players. These items, such as power-ups and character upgrades, can help them achieve higher scores, survive longer in the game, and unlock new content. However, it is important to note that purchasing items is not necessary to enjoy the game, as all features and content can be accessed without spending real money.