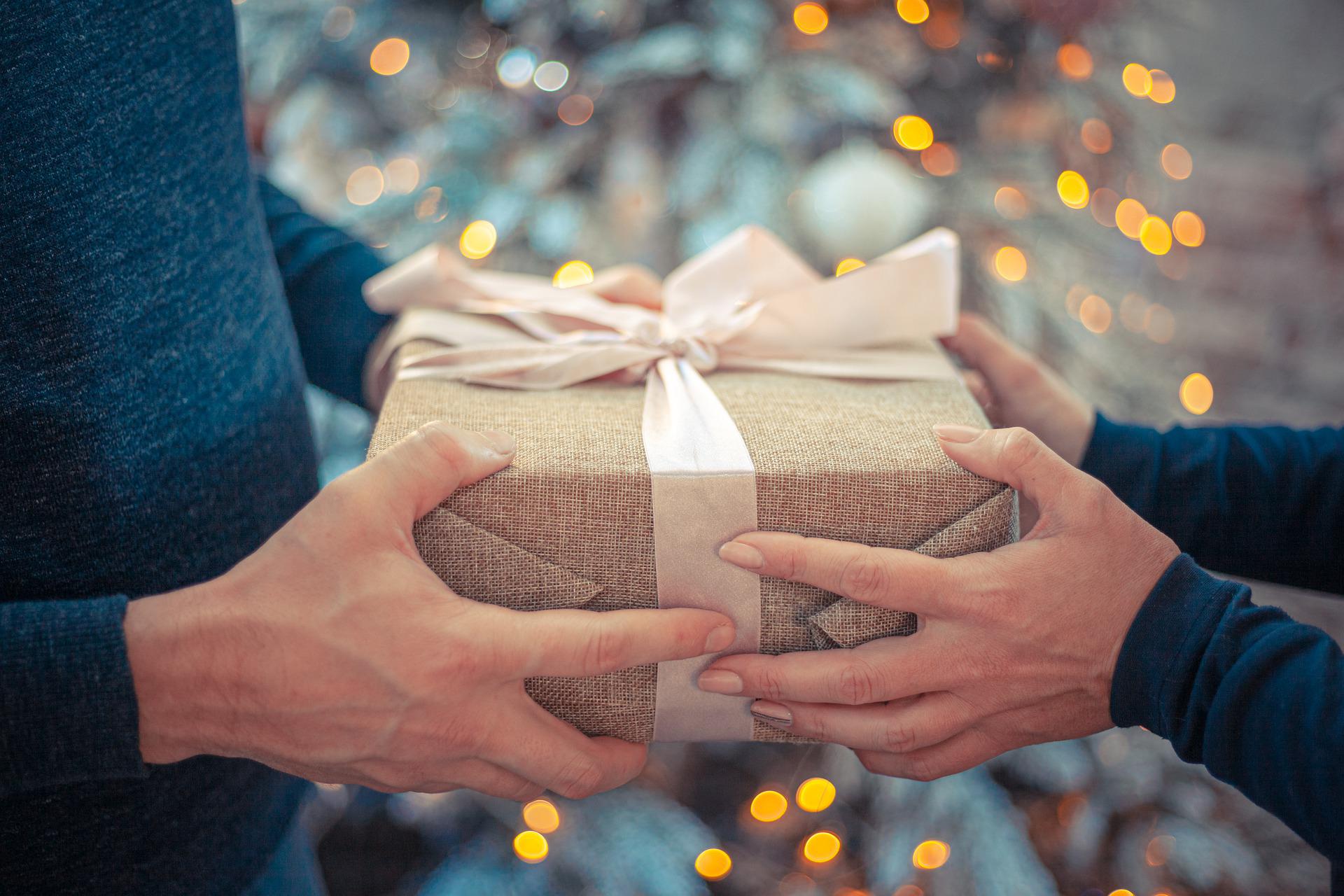 Looking for the perfect gift for the man in your life? Whether he's your dad, husband, or brother, here are some great ideas to get them excited! From practical items like a new toolset or a shaving kit to more unique options like a custom-made beer mug or cufflinks, there's something for everyone on this list.
And if you're not sure what to buy, these 10 popular gifts types for men will give you some inspiration.
Gadgets
There are many gadgets on the market that make great gifts for men. A man can never have too many gadgets, and they make great gifts because they are practical and often fun. Some of the most popular gadgets for men include smart watches, drones, and fitness trackers.
One of the best things about giving a gadget as a gift is that there is usually something for everyone. If a man is into fitness, there are plenty of fitness trackers to choose from. If he's into technology, there are plenty of smartwatches and drones to choose from. There is sure to be a gadget that will appeal to any man on your list.
Another thing to consider when picking out a gadget gift is what type of activities the man likes to do. If he likes to golf, there are plenty of golf gadgets available, such as swing analyzers and GPS tracking systems.
Tools
There are all sorts of gifts available that can be used for men. Whether they are handymen or not, these tools can be a great addition to their toolboxes and help them with a variety of tasks.
Some of the most popular tools that make great gifts for men include hammers, screwdrivers, wrenches, and pliers. These tools can be used for repairing things around the house, fixing cars, or completing other tasks.
Another great thing about giving tools as gifts is that there are so many different types and brands to choose from. This means that there is something for everyone, no matter what their interests or hobbies may be. If the man you are shopping for is into cars, there are plenty of automotive-themed tool sets available.
Clothing
There are countless clothing items that can be gifted to men, but some tend to be more popular than others. Shirts, pants, and jackets are all common gift choices for men, as are accessories such as ties, belts, and socks.
When choosing clothing as a gift for a man, it's important to consider his personal style and preferences. If you're not sure what style he prefers, you can always opt for a classic or versatile item that will work with many different outfits.
If the man you're shopping for is into fashion, you might want to consider picking up an item from a designer or high-end store. However, if he's more laid back or prefers a more casual look, there are plenty of affordable options available at stores like Target or Walmart (if you live in US).
Accessories
There are a number of accessories that make great gifts for men. A nice watch, a quality belt, or a stylish pair of sunglasses can all be great gifts for the man in your life. If you're looking for something a little more unique, you might want to consider a gift like a new wallet or a set of cufflinks. Whatever you choose, make sure it is something that the man will appreciate and use.
Food and Drink
Food and Drink are always a great gift for any man, especially around the holidays. There are so many different types of food and drink that can be given as a gift, it can be hard to know where to start. If you're looking for a gift that will impress any man, food and drink is the way to go.
There are all sorts of different food and drink gifts that can be given to men, from wine and beer to meat and cheese baskets. If the man you're shopping for is into cooking, you could also get him a cookbook or some new kitchen gadgets. No matter what type of food or drink the man you're shopping for enjoys, there's sure to be a perfect gift out there for him.
Sports Gear
Most guys love sports. It is a natural way to bond and connect with other men. For this reason, many men appreciate receiving sports-related gifts. If you are looking for the perfect gift for the man in your life, consider something related to his favorite sport. This could be anything from sporting equipment to tickets to a game.
If your budget allows, think about purchasing some high-end gear for him. This can be a new set of golf clubs, a fly fishing rod, or a set of snow skis. Whatever sport he loves, there is sure to be some top-of-the-line equipment available that he would love to own.
Another great option is tickets to a major sporting event. This could be the Super Bowl, the World Series, Australian Open or the Final Four.
Games
Giving games as a gift for men can be a challenging task. You want to find something that they will enjoy and that you know they don't already have. Thankfully, there are plenty of great games out there that make perfect gifts for the men in your life.
First, consider the man's interests. If he's into sports, consider giving him a game related to his favorite team or sport. If he's into cars, consider a racing game. There are also plenty of action and adventure games that would make great gifts for men who like to live on the edge.
Once you've narrowed down the type of game to give, take into account the man's gaming preferences. Some men prefer first person shooters while others might prefer strategy games. There are also puzzle games and simulators that can be great choices for some men.
Learning courses
In the past, when someone thought about gifts for men, the first things that came to mind were usually power tools, electronics, or some type of outdoor gear. While these can all be great gifts for men, there are other gift options that can be just as appreciated and enjoyed.
One option is to give learning courses as gifts. This can be a great way to show someone you care about them and want to help them improve their lives in some way. There are a number of different courses that men can take, and the options are practically limitless.
Some of the courses that might be of interest could include cooking classes, carpentry classes, or even golf lessons. Whatever course you choose to give as a gift, it is sure to be appreciated by the lucky recipient.
Experiences
There is no need to spend a lot of money on a gift for a man. In fact, sometimes the best gifts are experiences that the two of you can share together. Here are some ideas for fun experiences that men will love.
Many men love to golf, so a round of golf at a local course would be a great experience gift. If your man is into cars, take him for a ride in a race car or go-kart track. If he's more of an outdoorsy type, take him on a hiking or camping trip. Or if he just likes to relax and watch TV, get tickets to see his favorite team play or buy him a new TV series box set.
No matter what experience you choose, the most important thing is to spend time with the man you're giving it to.
Subscriptions
There are a lot of different opinions on what gifts are appropriate for men, but one gift that is always a hit is a subscription service. Whether it is for beer, cigars, or clothes, a subscription service is the perfect way to show your man that you care and want to give him something that he will enjoy. Plus, it is a gift that keeps on giving throughout the year.