Australians know really well the forum Ozbargain where they can find a good deals and discounts for multiple products and services.
One of the hot topic is always Discount Gift Cards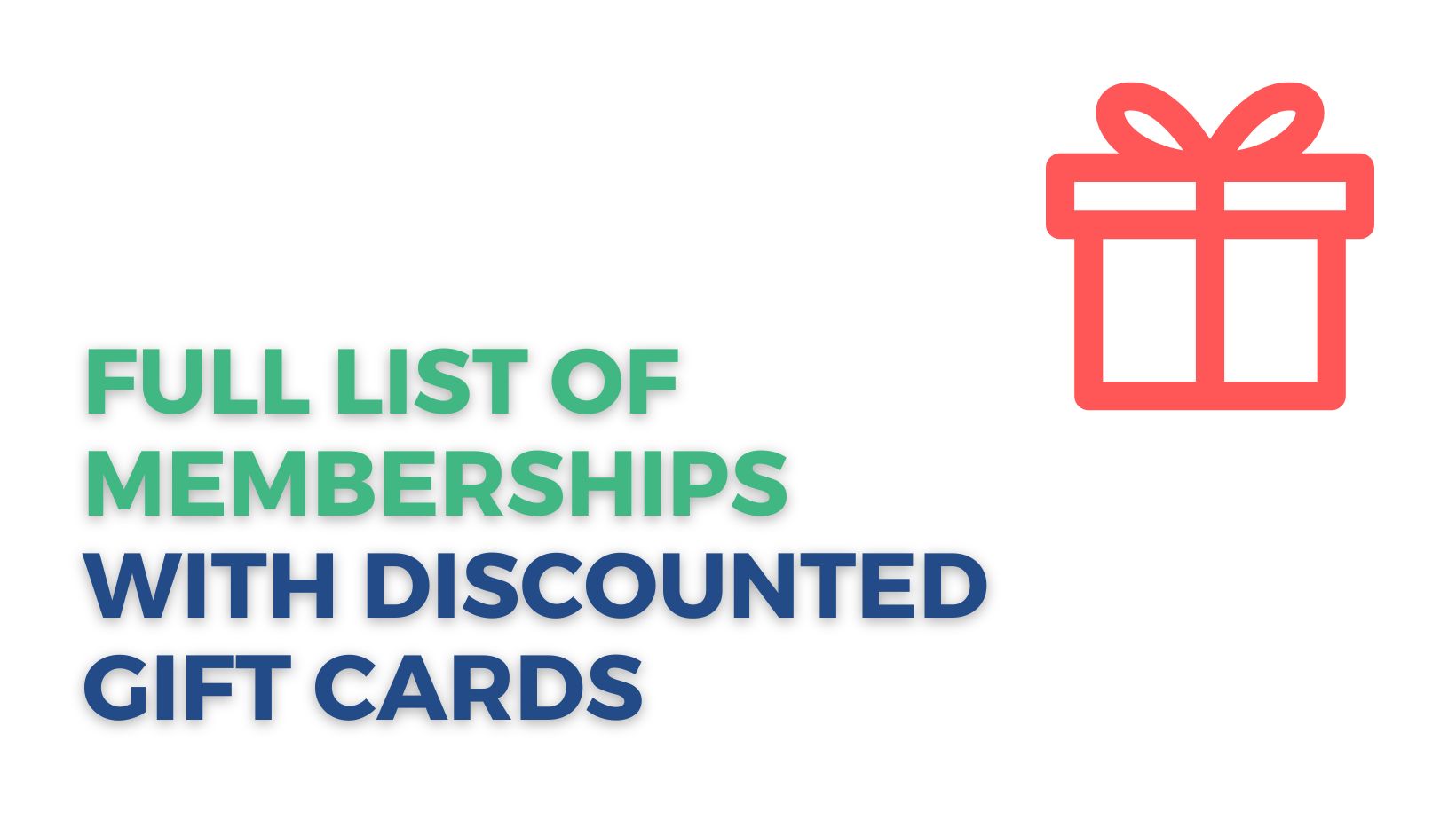 How Australians can get a Discounted Gift Cards?
The best place will be any premium membership from many organisations around Australia. If you are the member one of this organisation you can just buy a Gift Cards directly by using your credit card.
Here is list of platforms that offer different discount rates on purchasing the Gift Cards:
| | | |
| --- | --- | --- |
| Membership name | Membership price | Requirement |
| | Free | Free with AGL product; activation within 5 working days. |
| | Free | Free with Alinta Energy Customer |
| | Free | For Australian Defence Force veterans and their families. |
| | Free | Free for Budget Direct customers who hold two or more insurance policies. |
| | Free | Free for Bupa health insurance members. |
| | Free | Free with a Cashrewards account (which is free to create and use). |
| | Free | Free for employees of participating employers |
| | $60.00-$70.00/year | |
| | Free | Free for HBF members |
| | Free | Free for HCF members, excluding members who only have Ambulance Only or Overseas Visitors Health Cover. |
| | Free | Free for customers with WorldMark Timeshare |
| | Free | Only for SA Residents with Lumo Plus or Movers product |
| | Free | Free for Macquarie Bank customers |
| | Free | Free for employees of participating employers |
| | Free | Free for members of some professional associations and unions |
| | Free | Free with NIB product |
| | Free | Free with NRMA Roadside Assistance membership or NRMA Blue membership. |
| | Free | Free for Qualifying Seniors in NSW. |
| | Free | Free for employees of participating employers |
| | Free | Free with Plum Super |
| | Free or $26/year | Free with RACQ product or $26.00/year. If you live in QLD, opening an account with RACQ Bank gives you free access. |
| | Free | Free for Sunsuper/ART members or https://shop.redeemyourgiftcard.com.au |
| | Free | Free for employees of participating employers. |
| | Free | Free with a ShopBack account (which is free to create and use). |
| | Free | Free for Stocard app users. |
| | Free | Benefit included with any Concierge purchase |
| | Free | Free for customers with Australian Unity private health insurance |
| | Free | Free with linked Youi insurance product. Available through the Youi App |
Topics about Gift Cards on Ozbargain