In today's digital age, having a reliable laptop is essential for small business owners. Whether you're an entrepreneur, freelancer, or manage a small team, you need a device that can keep up with your daily tasks, provide efficient performance, and enable you to work on the go.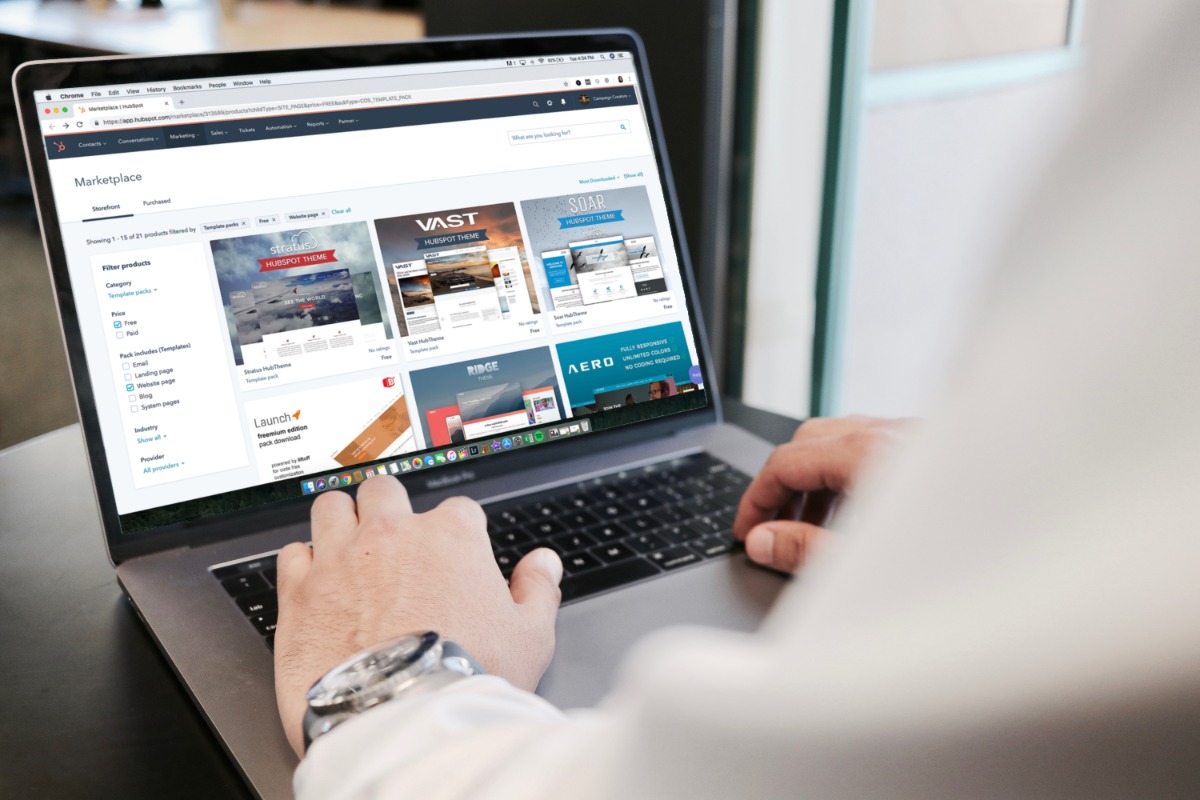 However, with a plethora of options available in the market, choosing the best laptop for small business owners can be overwhelming. From processing power and battery life to display quality and connectivity options, there are several factors to consider before making a purchase.
In this article, we'll guide you through the essential features and specifications that you should look for in a laptop for small business use. We'll also review some of the top laptops available in the market that cater to the specific needs of small business owners.
By the end of this article, you'll be equipped with the knowledge and resources to choose the best laptop that meets your business needs, helps increase your productivity, and enables you to take your business to the next level.
How to Choose the Best Laptop for Small Business Owners
Business and Personal Use
For many small business owners, the best laptop must effectively balance the needs of both business and personal use. As such, it must support functional, work-related tasks while offering entertainment and leisure capabilities. When looking for the perfect laptop for your small business, consider features such as battery life, storage, and a high-quality display to ensure a pleasurable and productive experience in both work and personal settings.
Performance and Battery Life
Performance is a critical factor in choosing the best business laptop for your needs. Laptops with Intel Core processors offer outstanding performance for work tasks, while a long battery life ensures that you can work without interruption for 10 hours or more. In assessing battery life, take note of the advertised hours and consider whether it meets your personal and business requirements.
Portability and Form Factor
The ideal laptop for small business owners should be compact and portable in order to facilitate work on the go. Ultraportable laptops and 2-in-1 laptops offer the perfect solution for smaller businesses, as they are easy to carry and provide a flexible workspace for various tasks. When selecting the best laptop, consider its weight and dimensions, as well as any additional features such as a touchscreen or convertible design that may be beneficial for your specific needs.
Best Overall Business Laptop: Lenovo ThinkPad X1 Carbon Gen 10
Performance and Durability
Known as one of the best laptops for small business owners, the Lenovo ThinkPad X1 Carbon Gen 10 delivers outstanding performance with its Intel Core processors and generous storage options. This powerful, reliable laptop can withstand the demands of any business setting while remaining lightweight and portable. In addition, its durable construction ensures a long lifespan, making it a sound investment for any small business owner.
Ports and Connectivity
The ThinkPad X1 Carbon Gen 10 offers an impressive array of ports, including Thunderbolt 4, USB-C, and HDMI, ensuring seamless connectivity for work and personal use. Its compatibility with various peripherals and accessories further enhances its appeal as a versatile laptop for small business owners.
Security Features
Security is an essential concern for small business owners, and the Lenovo ThinkPad X1 Carbon Gen 10 rises to the challenge with its array of built-in security features. These include a fingerprint reader, secure biometric authentication, and advanced hardware-based security technologies designed to protect your sensitive data and business information.
Best Budget Business Laptop - Budget Laptop Recommendation
Price and Performance
For small business owners seeking a budget-friendly option without sacrificing performance, a budget business laptop like [Budget Laptop Recommendation] is an ideal choice. Although offered at an affordable price point, this laptop boasts an Intel Core processor, ample storage capacity, and commendable battery life, making it a worthwhile investment for business users on a tight budget.
Features for Small Business Use
Although more affordably priced, budget business laptops should still possess the necessary features for successful small business operation. Examples of such features include built-in security options, a comfortable keyboard for extended use, and a high-quality display for presenting work materials. Laptops like [Budget Laptop Recommendation] are designed with these features in mind, ensuring that small business owners remain productive and efficient even on a limited budget.
Upgradeability and Longevity
Choosing a budget laptop for small business use does not have to mean compromising on longevity or future-proofing. Many business laptops, including [Budget Laptop Recommendation], offer upgradable components such as storage or RAM, ensuring that they can adapt to the evolving needs of your small business. Furthermore, investing in a laptop with a sturdy build and reliable performance can help to prolong the life of your device, maximizing the return on your investment.
Best 2-in-1 Business Laptop: 2-in-1 Laptop Recommendation
Versatility and Flexibility
For small business owners seeking versatility in their device, a 2-in-1 laptop like [2-in-1 Laptop Recommendation] is worth considering. Combining the functionality of a laptop with the portability and convenience of a tablet, this convertible device enables seamless transitions between work and personal use. Its flexible design accommodates various tasks in both laptop and tablet modes, making it a top choice for multitasking business users.
Touchscreen and Stylus Support
Touchscreen functionality is a key feature of 2-in-1 laptops, delivering unparalleled ease of use and accessibility compared to traditional laptops. Furthermore, some 2-in-1 devices, such as [2-in-1 Laptop Recommendation], offer stylus support, enabling users to take advantage of enhanced precision and control for tasks such as note-taking or design work.
Battery Life and Portability
The best 2-in-1 business laptops prioritize portability and long battery life, ensuring that users can work on the go without interruption. Look for a device like [2-in-1 Laptop Recommendation] that offers battery life of 10 hours or more and a lightweight design, as this will facilitate greater productivity and mobility for your small business.
Sources