Hand and Stone Loyalty Points
What is Hand & Stone?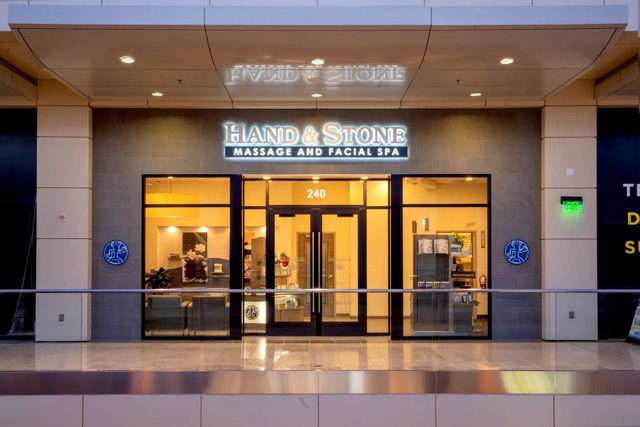 Hand and Stone is a well-known Stone Massage and Facial SPA franchise in the USA and Canada. It has more than 500 Spas across U.S. and Canada.
A massage, a facial, or both regularly is one of the healthiest things you can do.
The healthy Lifestyle Program at Hand & Stone is simple and budget-friendly.
You can choose between an Hour Massage or a Signature Facial for just one low monthly price.
Rewards Program
The Hand & Stone Rewards Points program is designed to help you take advantage of your membership.
Being eligible for the Program entitles Lifestyle Program members to take advantage of certain Program Rewards that may change from time to time and may be made available for limited times.
Earn Loyalty Points
5 points for every dollar spent

50 points for booking your monthly appointment online.

If you book your next month's appointment at the time of your monthly service, you'll get 50 points.

Incentive of 500 points for joining the Lifestyle Program.

1000 points for every friend you refer to Hand & Stone.

Look for other Point Specials
Redeem Loyalty Points
4000 Points - Upgrade to Hot Stone Massage or an Exceptional Facial

7000 Points - Get a 50-minute Massage or Signature Facial

9000 Points - Get a 50-minute Hot Stone Massage or Exceptional Facial
Membership Information
All membership benefits are available to active and in good standing members during their membership term.
Membership Services
This membership gives you access to a one-hour massage or signature facial per month.
Membership services expire 90 days after you cancel your membership; accumulated member services expire and are non-refundable.
Retail Discounts
10% discount on retail purchases

If you purchase a gift card, you will be able to enjoy all of the privileges that come along with being a guest.

Nationwide Acceptance

Membership privileges and prepaid services are accepted at all Hand & Stone locations in the United States.
Freeze Option
Membership can be held for a minimum of one month and a maximum of three months.
If members have already accrued services, they can still redeem them even if they freeze their membership. However, they won't be able to take advantage of other membership benefits, like gift card purchases or retail discounts.
Hand & Stone may change spa rules, regulations, services and prices with reasonable notice.

Official website: https://www.handandstonefranchise.com/
FAQs
What can you use hand and stone loyalty points for?
You can redeem points to upgrade to Hot Stone Massage or an Exceptional Facial
Can I use my hand and stone membership anywhere?
Yes, you can redeem points in any official Hand & Stone SPA.
Are our hand and stone gift cards good at all locations?
Yes, you can use gift card in any official Hand & Stone SPA.
Is hand and stone membership worth it?
If you regularly doing SPA and massage it would be a good choice.